Obituary for Michael Allan Koza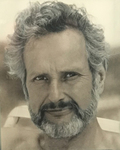 Edinburg, NY - Michael Allan Koza, son of Yvonne and Walter Koza passed away on May 16 at the age of 77. He was raised by his grandparents Alice and Jacob Frye and attended Carman School and Draper High School.

Michael's fascination of cars began when he learned to walk. He and his life-long friend Tommy Masterson followed Tommy's father around who was a car buff and this started Michael on a mechanical career. After the death of his grandparents when he was 16, he was taken in by Harold Hiley who owned a garage and furthered Michael's career choice.

Michael loved solving mechanical problems. His car had over-drive years before the automotive industry engineered it in cars. He manufactured tools years before they were seen in catalogues. Michael was the Service Manager at Hathaway's in Scotia and in 1971 he started his own business, MK Automotive in Schenectady, NY, operating for 40 years. He was renowned for his expertise in building award winning racing engines, hot rods and restoring old cars.

In his retirement at the Great Sacandaga Lake he was the neighborhood fix-it guy. He repaired lawn mowers, jet skis, snowmobiles, docks and he even took down the occasional tree.
He was a self-taught piano and keyboard player and looked forward to his playing sessions with family and friends. He also enjoyed hunting with Eddy Frye. Favorite past-times were camp fires, being on the water in his jet skis or boat, fireworks and family dinners.

He is survived by his wife of 57 years Claudette D'Avignon Koza, their children, Kim Koza and husband David Lilac of Edinburg, NY, Kenneth Koza and his wife Cecelia Szymialis Koza of Orlando, FL and their grandchildren, Jess Hohenstein of Ithaca, NY, Maxwell Koza of Morgantown, WV, Lilia Koza of Denver, Co, and Emily Lilac of Scotia, NY and her two children, Graysen and Ella Murray. He is also survived by his sister Dawn Koza of Herkimer, NY, sister-in-law Joan D'Avignon of Schenectady, NY, and family friends Cynthia "Martha" Kahn of Herkimer, NY and Rachel Bievenue of East Greenbush, NY. He was predeceased by his brother Donald Koza.

A celebration of life will be held on Thurs May 24th from 5:00 - 7:00 p.m. at Bond's Funeral Home, 1614 Guilderland Avenue, Schenectady. Memorial reading to be held at 7 PM.

In lieu of flowers, contributions may be made to SPCA of Tomkins County, 119 S. Cayuga St, Suite 403, Ithaca, NY 14850; Community Hospice, 179 Lawrence St, Saratoga Springs, NY 12866 or the Edinburg Historical Society, P.O. Box 801, Northville, NY 12134.


Order Flowers